We are practicing as an Advocate/Solicitors since 1975. We have vast experience of conducting legal cases of all fields in Supreme Court, High Courts, M.R.T.P. Commission, BIFR, Banking Tribunals, Arbitration Tribunal etc., including Writ matters, Arbitration matters, Service Matters, Commercial Disputes, Property Matters, Share matters, Company matters including winding up, Recovery civil suits, suits relating to Agreements/Tenders, Anti dumping, FERA matters, specialized criminal matters relating to dishonoring of cheques, etc.
We also have vast experience in drafting various kind of financial and commercial agreements including joint venture, Loan agreements, Mortgage deed, Lease/Hire purchase agreements and other agreements of commercial nature including the transfer of undertakings, Share purchase, Merger etc. In short, we have vast experience of dealing legal matters of corporate sector at various stages and have acquired expertise in rendering legal assistance to corporate clientele as we, in fact are doing work for corporate clients only. We have reported cases to our credit as well.
"Our company continues to trust Malhotra Associates' extensive legal knowledge and we have yet to be disappointed. Through sincere and direct communication, their skilled team members are very thorough, providing assurance that all matters are handled effectively."

"Malhotra Associates' thoroughness, dedication, and command of the law are the perfect complement to their availability and genuine concern for humanity. If any of my friends or family needs legal advice or assistance, I would highly recommend Malhotra Associates to represent their best interests and get advice for every sensitive issue."

"I want to acknowledge Malhotra Associates for their professionalism while handling my litigation. Lawsuits can be very traumatic and uncomfortable while you are going through the process. The Firm made me feel relaxed and kept me well-versed about the case in every step of the way. They are confident and professional trial attorneys. I trusted them to defend my business and they exceeded all of my expectations. I am very satisfied with my civil litigation results. You all have been phenomenal in this case!"

"Quick response is what we expect from legal counsel and that is exactly what Malhotra Associates delivers. I am grateful for every effort you all have put in my complex case to have the truth be brought to the court. I also appreciate the crucial and precious advice the team members have given me regarding taking my power back."

"Malhotra Associates is a strongly woven network of highly qualified attorneys and staff professionals who walked me through a year-long procedure, guiding and reassuring me with every aspect of the case through keeping me in the loop about filed papers. They handled the case perfectly and took it forward to absolute success."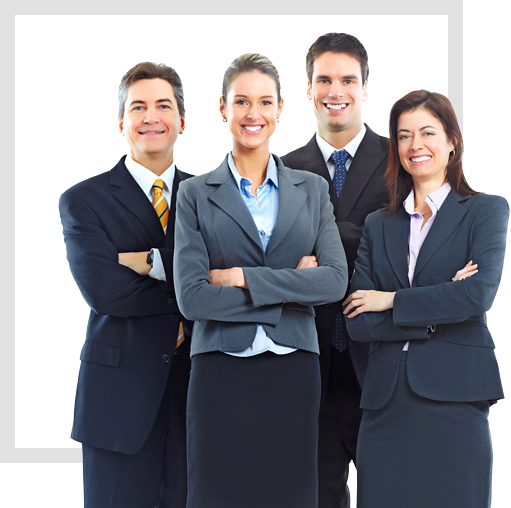 Malhotra Associates is a result oriented law firm that offers a broad range of legal services including every aspect of the modern world. We offer quality legal representation and are gravely enthusiastic to maintaining and expanding our expertise and capabilities across a diverse variety of practice areas in order to deal with various requirements of our clients. 
Apart from extensive domestic legal practices, our competent lawyers have achieved degrees from major legal institutions. The legal team at Malhotra Associates is responsive to the requirements of our clients and always strives to ensure that these requirements are fulfilled in a well-timed and cost-efficient manner. We take pride in our ability to scrupulously navigate our clients through the legal process with a proficient and ethical approach. Our professional team, having a diversity of experience and background, is able to network with a variety of people to achieve its goals.
Moreover, we are entirely dedicated to providing legal solutions either locally or for cross-border transactions.